Outdoor Equipment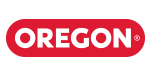 Oregon Cutting Systems (OCS)
is the world's leader in cutting chain, guide bars,sprockets, and forestry accessories. Since 1947, Oregon has been providing the most innovative and finest quality products in the industry. The forestry division carries an extensive variety of bars, chains, sprockets, etc. for any brand of chainsaw and any application one may encounter.

Oregon (OEP)
Oregon Outdoor Equipment Parts (OEP) leads the way as a manufacturer and supplier of aftermarket lawn mower blades and outdoor equipment parts. Oregon carries replacement parts for virtually every brand of lawn and garden equipment on the market.

Efco
Efco has implemented a development process that results in a comprehensive, constantly updated, range of machines to meet the needs of users at every level, from leisure gardeners to professionals. Efco is confident in the performance and durability of their power equipment and it shows with the "FIVE YEAR NO FEAR" Warranty program. That's power you can trust.

Firman Generators
Firman is a portable generator manufacturer with over 20 years of experience. They have manufactured brands such as Kohler, Ridgid, Ariens and Coleman. Every unit goes through state of the art testing prior to leaving the factory resulting in more true power with better certified watts/dollar. They are also 100% Firman built from the carburetor and engine block to the volt and digital meter. In addition, Firman has a three year legendary warranty policy with free 24/7 technical support. With three families of generators, there is a model for every use and lifestyle.

Rapco
Rapco Industries Inc. is a leading supplier of carbide tipped chain saw chain for a wide variety of specialty cutting applications. Anything from fire department roof venting and cutting limestone to sawing railroad ties and stump removal, Rapco has a chain for it.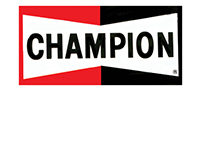 Champion
For over 100 years, Champion has been above the rest in manufacturing spark plugs for all types of combustion engines. Champion is trusted worldwide by many of the most popular equipment manufacturers as the out of factory spark plug. Champion has become a household name behind its parts that adhere to the industry toughest standards and the ability to provide its customers with a reliable spark plug.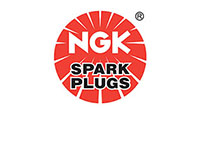 NGK
NGK is the World Leader when it comes to spark plugs. NGK can supply the highest quality part for virtually every automotive, motorcycle, marine and small engine application.  Since 1936 NGK has been committed to researching and developing the finest and most innovative products in the industry. With top-rated manufacturing, inventory and distribution facilities across the United States, NGK is dedicated to providing customers with products and services second to none.
---